North Bay (NB) Chapter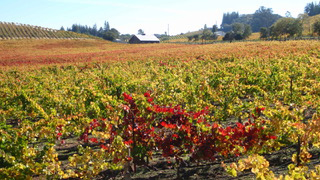 The North Bay Chapter is not currently meeting. This chapter is conducting its meetings with the State Virtual Chapter. Please check the CREIA Calendar for upcoming meetings
The North Bay chapter of CREIA covers Marin, Sonoma, Napa, Lake and Mendocino counties; however, the majority of our members work and live in Sonoma and Marin.  
 
The topography varies from the stunning vistas of the rugged coastline, through the microclimates of the many vineyards, the dairy ranches of the valleys, as well as the cities and towns with summer temperatures that can be in the low 60°s at the coast while approaching 100° in the valleys. The homes that we inspect range from urban to rural and palatial to sketchy. This provides many opportunities and challenges to our inspectors.  
 
The purpose for the North Bay chapter is to provide education for home inspectors and give our clients informed and professional property inspectors. Our chapter is dedicated to building confidence by promoting education and integrity, and providing the homebuyer with the services of the highest quality inspectors possible.  
 
Our meetings are held quarterly and are casual and open to anyone interested in attending (and willing to pay for their share of the dinner cost). Educational topics will help members become more proficient with current information on building techniques and requirements provided by local experts as well as chapter members with specialized knowledge.